Our Experience
There are lots of guys out there who promote their e-books or blogs and call that experience. Say what?
Real Experience means Wall Street Experience! Otherwise we call it a bluff.
Finding the right stock to buy is one of the most difficult parts of investing.
At PennyStockUS our experts help expedite that process by providing reliable information that will assist you in choosing what stocks to invest in. Whether the ultimate goal is to find steady income or earn a quick buck, our staff provides advice to help you find a strong dividend stock, a penny stock with potential or simply a good stock to buy.
Our industry Experiences include:

- Working as a corporate trader on a nationally known firm's trading floor.
- Participating in brokering trades as large as 1+ million shares of an NYSE stock.
- Clients included CEOs and other officers of major, listed public companies.
- A vast majority of clients were officers or directors of public companies.
This is not a whole list.
Facts:
- We have one of the best average record of all the major stock services.
- We don't charge you automatically when your subscription expires.
- We don't hide behind 'no refund' policies.
- We post every past pick - we don't hide them until you pay.
- We provide a 100% unbiased service.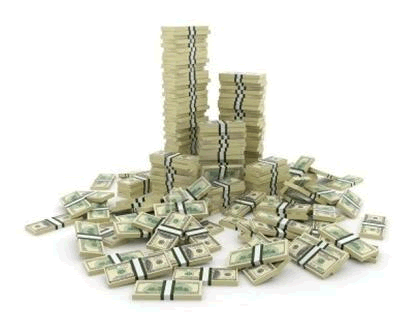 After working a few years on Wall Steet we realized that most of the research information offered by many brokerage firms to their clients is not what investors expect. Stock picks are far away from being candid, unbiased. To tell you the truth, it is very much biased and very often happens to be completely useless for investors. Brokerage firms will try to sell you bogus research by posting "Buy" recommendations on stocks that are actually tanking all the way down untill they become almost bankrupt. When the brokerage firm realizes they cannot be on the payroll of that company anymore, they would replace the rating to "Sell" but it would be too late for a regular investor. Hard-earned money is gone! Unfortunately this happens all over the place. We DO NOT accept any money for advertising or any kind of contributions from any company we profile!
We work for you and your success only! The better your results are the more subscribers are coming to our website! We are in the same boat!
We have put a lot of thought whether or not we have to limit our stock picks to our weekly penny stocks or should we post all the valuable information available to us? The decision came up by itself! We felt that it would be unwise not to share our knowledge with you in full about other types of stocks and ETF funds which could bring huge profits and produce steady income for our subscribers even though they are not as cheap in price as the Penny Stocks. Also we decided to create a separate section for shortable stocks to open short positions and ride them down. It is pretty risky but at the same time could be a very profitable way to boost your earnings on the stock market if you know what to sell short and how to trade the short positions. We will offer our subscribers various investment instruments to choose from depending on the stock market trend at certain times. Each ticker symbol we post is based on not only the company's profile, its profitability but also includes a profound complex of studies, including technical research and other knowledgeable information on our end. As a complex of all in one it allows us to make great choices by posting our picks week after week to get the best results for incredible stock market gains.

We Are A Verified Business Member
of PayPal